Flavoured Bars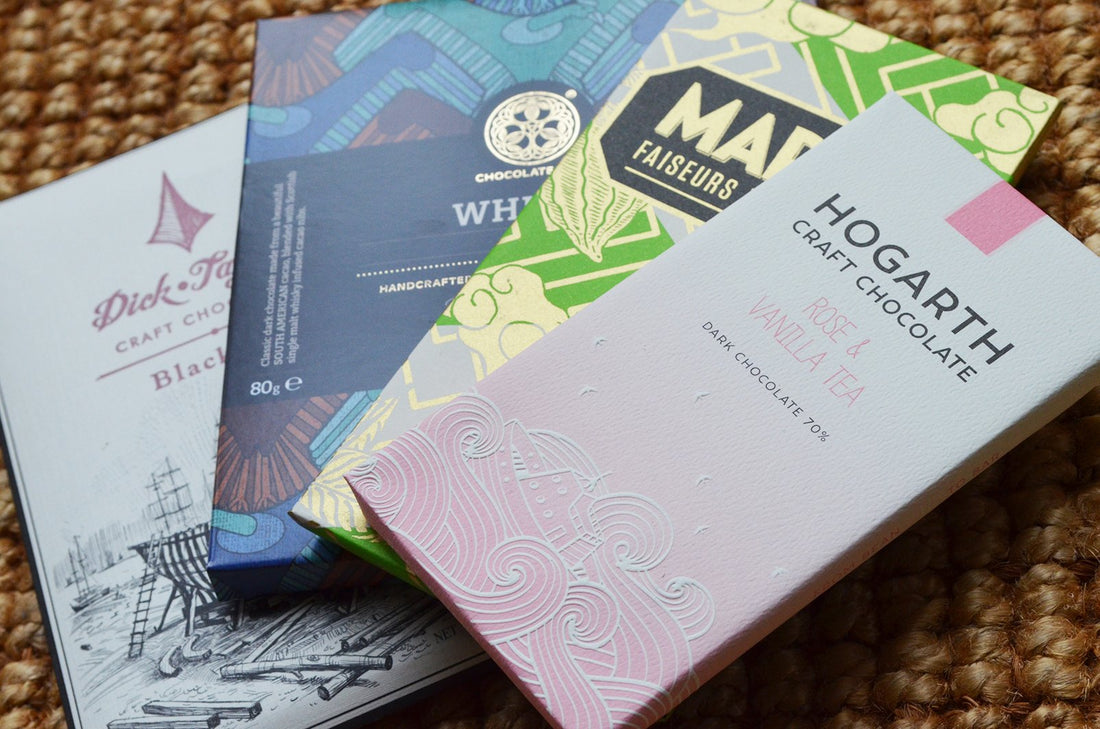 Last week Hogarth Craft Chocolate released their new Rose & Vanilla Tea bar and it's an absolute beauty. They've used their Madagascan single origin chocolate for this bar and the bright raspberries notes of the cacao intermingle perfectly with rose and vanilla.
This reminded us of how much we love it when chocolate makers use added flavours or inclusions that work in harmony with the notes of the cacao. Here's a few other bars that do this very well...
This bar is made with the same Madagascan cacao as the Hogarth bar (Akesson Estate) but Dick Taylor bring out slightly deeper notes of raisin and prune with a touch of citrus. As you can imagine, the organic dried fig sprinkled on top mingles perfectly with these flavours.
Unlike a lot of other bars made with coconut milk, this bar tastes of so much more than coconut. The cacao from the Ben Tre region of Vietnam has incredible tropical fruit notes and the coconut milk seems to intensify these flavours. At first you taste coconut but then you're taken on an adventure into a land of mangoes, papaya, guava and more.
It's not surprising that our favourite whisky chocolate is made by a Scottish chocolate maker. This bar uses single origin Peruvian chocolate with a deeply nutty and oaky taste. Added to this chocolate are cacao nibs that have been soaked in Laphroaig single malt whisky, giving it a beautiful peaty aftertaste.