Autumn is here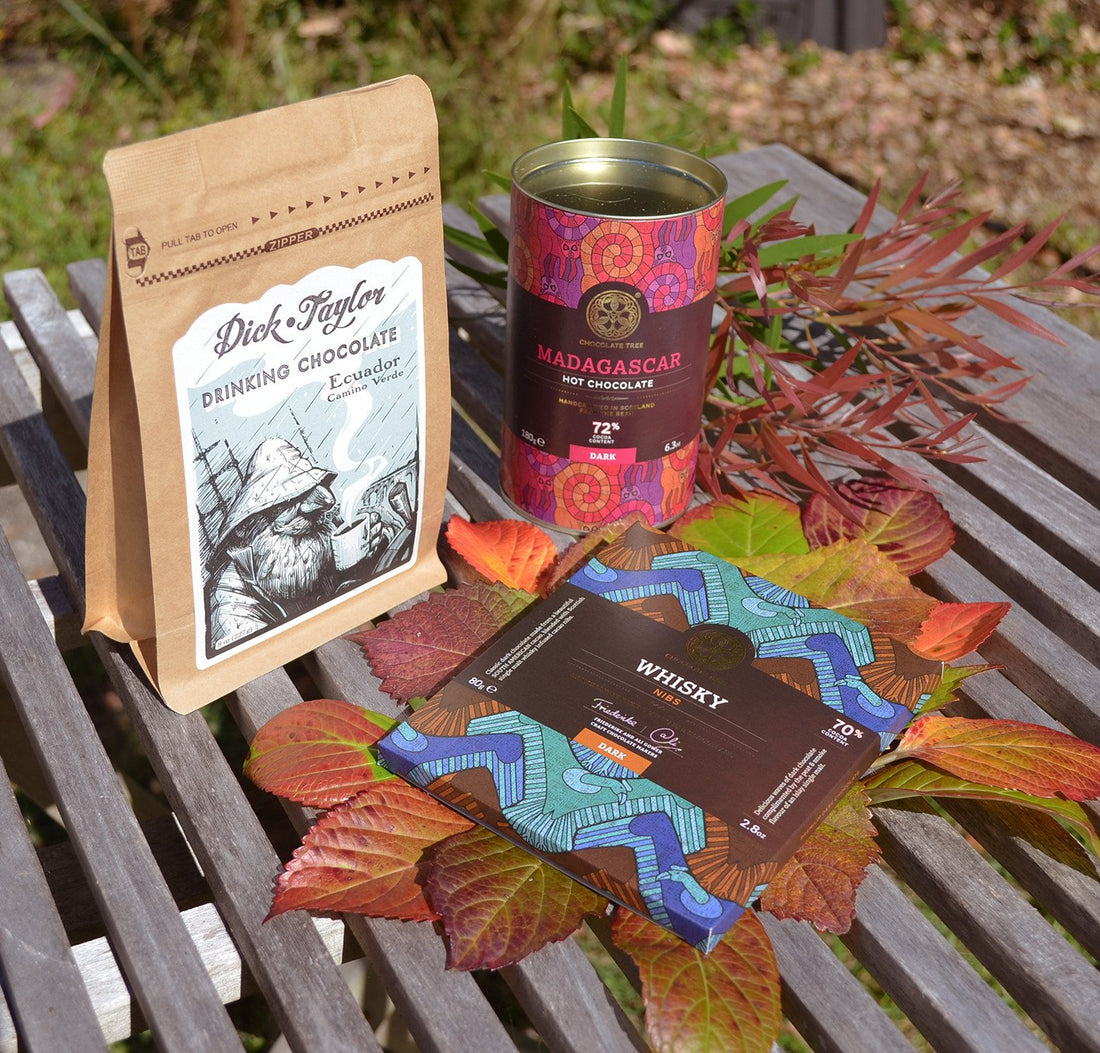 With the coming of Autumn and the nights getting colder, we thought we'd get in a few new products to help you warm your cockles at night.
The cacao coming out of the Camino Verde plantation in Ecuador is some of the best we've tasted, so it's very exciting to have this in drinking chocolate form. Expect a deep nutty and chocolatey taste with some floral and fruity highlights.
Another exceptional drinking chocolate, the 72% Madagascar is made with organic cacao from the famed Akesson Estate in the Sambirano Valley. This as a deeply fruity affair with strong notes of raspberry, cherry and blackberry.
A brand new chocolate from our friends in Scotland, this bar is made with nibs that have been soaked in single malt whisky from Islay, an island producing whisky that is famous for its peat smoke and sea air notes. We ordered this about half a second after discovering it existed and were not disappointed when it arrived on Monday. YUM.