Coconut and Kaffir Lime Hot Chocolate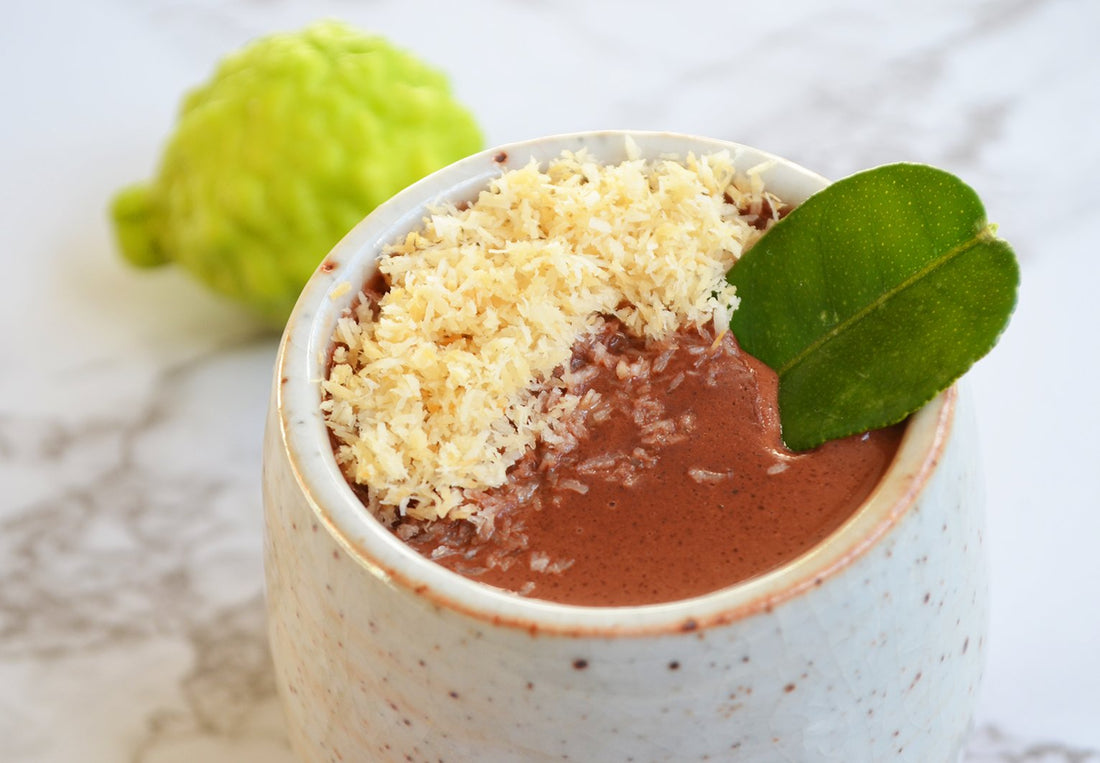 This vibrant hot chocolate is inspired by the flavours of South-East Asia. It makes the perfect afternoon treat or a quick and easy dessert, and you could also chill it and serve over ice in the summer.
This recipe is designed to be served in small cups, in the style of French sipping chocolate. It's nice and thick, so you could eat it with a teaspoon if you prefer.
Ingredients (serves two)
300ml coconut milk (from the carton or bottle, not tinned)
4 kaffir lime leaves 
Toasted dessicated coconut to garnish 
Instructions
1. Put the kaffir lime leaves and coconut milk into a saucepan and heat the milk until it starts to bubble. Turn the heat down very low, place the lid on the pan and leave to simmer for one hour. Stir every ten minutes or so.
2. Remove the kaffir lime leaves from the milk and then tip the drinking chocolate into the pan. Give it a quick stir and then replace the lid of the pan. Leave to simmer for five minutes.
3. Once the chocolate is warmed up, stir vigorously until it is fully dissolved into the milk. This will take a couple of minutes. Alternatively, you could use a stick blender to mix it together. 
4. Serve in small cups and garnish with some toasted desiccated coconut (optional).
This recipe is designed to be served in small, intense doses. If you'd prefer a larger cup of less intense hot chocolate, simply add a bit more milk.