Pear and Caraway Hot Chocolate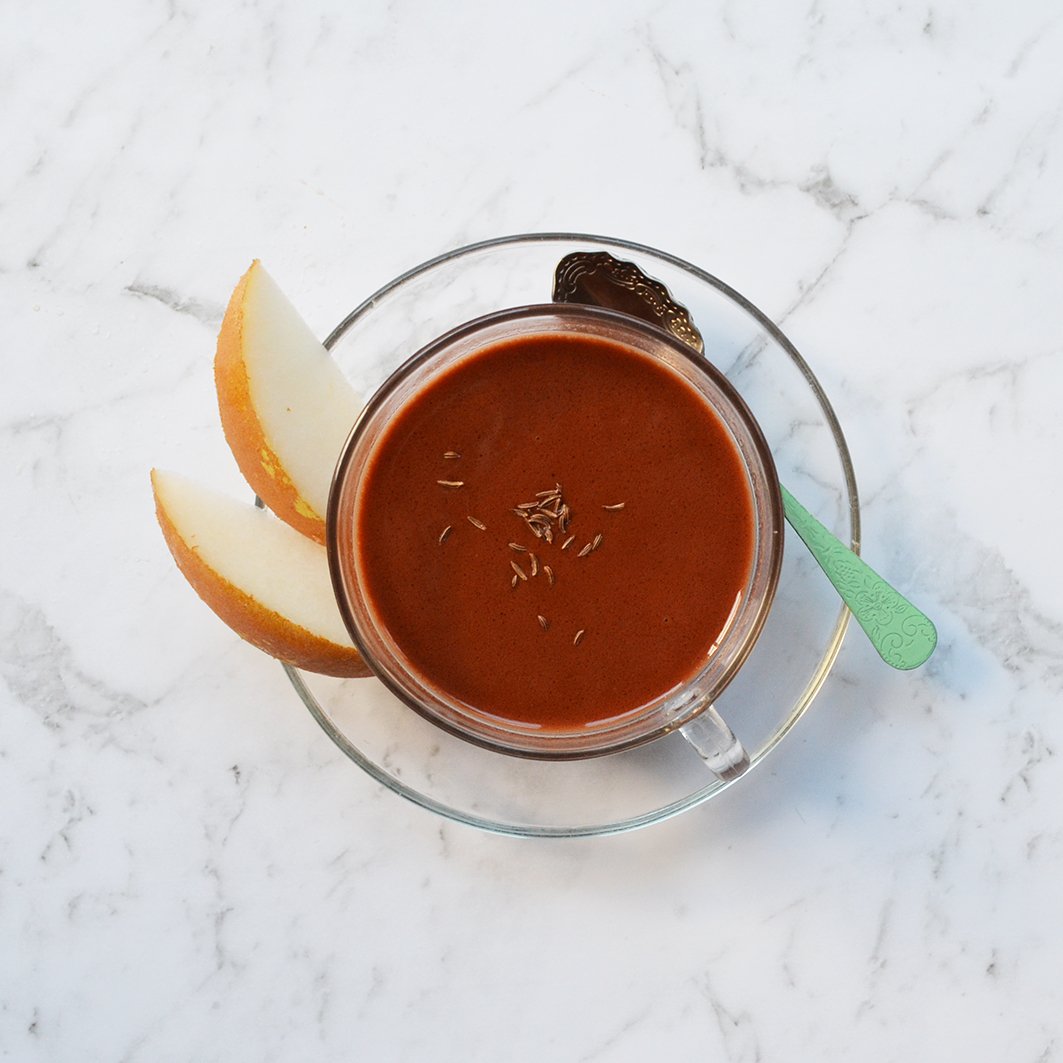 Here's my recipe for pear and caraway hot chocolate. Caraway always reminds me of my mum's healthy cooking, so this recipe is very homely for me. I love the way the pear brings a bright twang to the deep drinking chocolate.
Ingredients (serves two)
300ml oat milk (you can use other types of milk if you like, but oat milk gives the best flavour)
1 tsp caraway seeds
1/2 pear, diced
Instructions
1. Wash your pear and chop it in half. Remove the core and then chop into small-ish pieces.
2. Put the pear, caraway seeds and milk into a saucepan, making sure to put the lid on. Heat the milk until it starts to bubble, then turn onto a very low heat. Keep on the low heat for 45 minutes, stirring every ten minutes or so. 
3. Remove the pear and caraway seeds from the milk using a sieve. You'll need to pout it into a large bowl, then return the sieved milk to the pan.
4. Return the milk to the stove and bring it back up to almost-boiling point, then switch to a low heat. 
5. Add in the drinking chocolate and stir vigorously until it's fully dissolved. When you use real chocolate like this it takes longer to mix together than a cheap hot chocolate powder. You will need to keep it on the heat for a few minutes whilst you stir.
6. Serve in small cups, with some fresh pear on the side for dipping.
This recipe is designed to be served in small, intense doses. If you'd prefer a larger cup of less intense hot chocolate, simply add a bit more milk.