Recipe: Chocolate, Coconut and Porter Pudding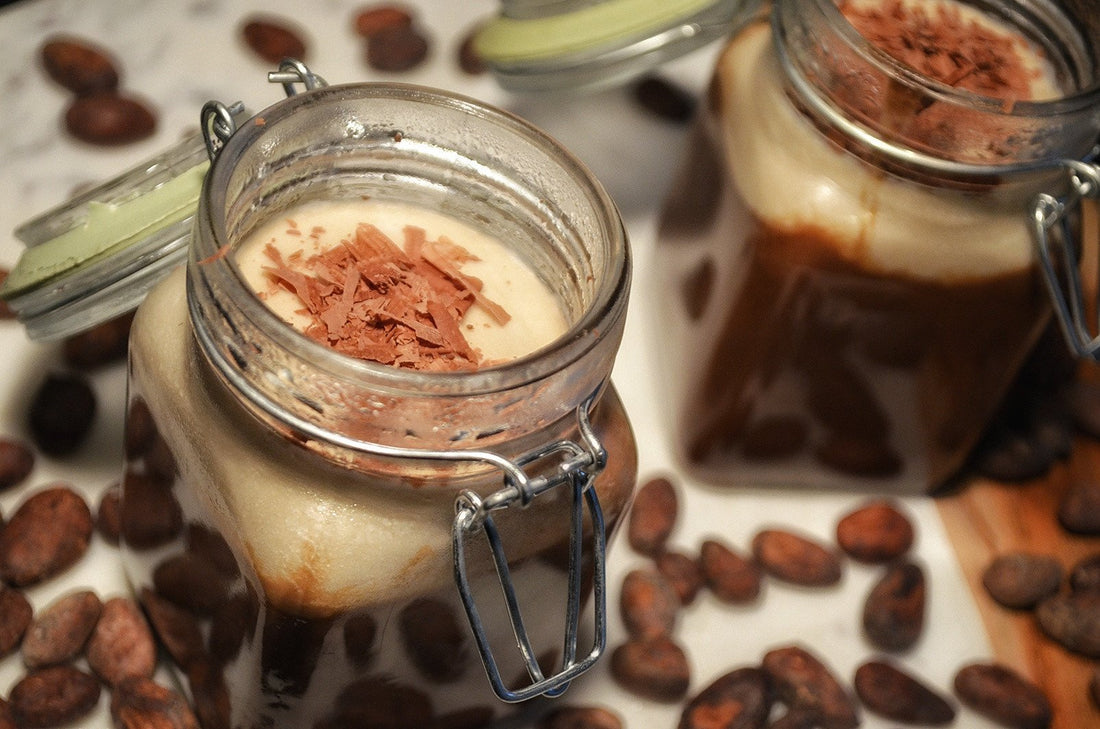 This is a reasonably easy and mind-blowingly delicious dessert. Technically you can use any dark chocolate but if you use higher quality chocolate, the end results are going to be even better. I would really recommend using the Spencer Cocoa Dark or the Taza Cacao Puro.
Also, you can serve this in any kind of vessel but using little glass jars definitely looks the coolest. I used chocolate shavings as a garnish but you could also try using cinnamon or thinly sliced banana.
Ingredients (Serves three or four)
350ml porter
4 large egg yolks
500 ml coconut cream (kept in the fridge overnight)
115g dark chocolate (around 70%)
170g coconut sugar
4 Tbsp icing sugar
Step 1
1. Whisk together 170g of coconut sugar with the four egg yolks in a large bowl.
2. Pour 120ml of porter and 300ml of coconut cream into a saucepan. Set over medium heat, whisking occasionally until bubbles begin to form.
3. Stir in 115g of dark chocolate and whisk until smooth.
4. Slowly pour this mixture into the eggs and sugar, whisking constantly.
5. Return your mixture to the saucepan and place on a low heat. Whisk regularly for around ten minutes, until the mixture thickens up.
6. Pour your mixture into the glass jars, leaving a few centimetres of room at the top. Cover and refrigerate for a few hours.
Step 2
1. Bring 230ml of porter to the boil and simmer until reduced to about 2 Tbsp. Be careful not to over reduce - you'll end up with a very sticky pan. (Yes, I did that the first time.)
2. Pour 200ml of cold coconut cream into a bowl and add in 4 Tbsp of icing sugar. Whisk until thick and gloopy - an electronic whisk is best but you can do it with a hand whisk. If you're struggling to get it thick, place the bowl in the freezer for 15 minutes and try again.
3. Add in your porter reduction and whisk again.
4. Get your jars out of the fridge and top them up with the whipped coconut cream.
5. Garnish with chocolate shavings (or whatever you like) and you are ready to go.